FREE Interview Ebook | How to Maximize Your Injury Case Value!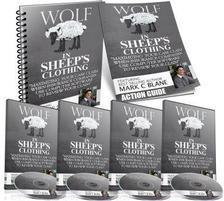 "Did You Know That Insurance Companies Are Using Computer Software Programs To Pay Out On Your Bodily Injury Claim?"
Please Read On To See How Your Legal Team Can Combat These Computer Programs And Get You The Money You Deserve For Your California Injury Case!
The computers are here! I have been fighting (doing a great job by the way) for my injured clients to protect themselves from unfair settlement amounts at the hands of these insurance companies, and today I want to give you inside access to see how these computer programs work and how you can prepare yourself, your family and friends on what to do in the event of an accident in California.
If you, or a loved one has been injured in a California accident and you are fighting the at-fault party's insurance company for lost wages, property damage, hospital bills, therapy and more, you really should read the rest of this page below to see how you can learn the inside information to help you win your case and move on with your life. It will truly change your perspective on what to know and what to do.
This is my 4-part video series on "How To Maximize Your Bodily Injury Claim When Insurance Companies Use Computer Software To Review Your Claim." This 4-part series was inspired from his Best-Seller on Amazon.com, Wolf in Sheeps' Clothing. In this 4-part digital series, I am going to guide you through the entire accident process from the scene of the injury producing accident to the insurance companies (claims review process), and into the courtroom. These tips and strategies are not only sound 'best-practices' tips, but will also help you in the claims process to secure the amount that you deserve.

Over the 4-parts I will reveal:
1. Exactly what you need to obtain from the at-fault party at the scene of an accident
2. How camera phones and Flip video cameras are changing the way evidence is handled
3. The exact documents you need to obtain from a doctor based on your injury and your claim
4. How slip-and-fall victims can use this information in their claims process
5. When and how to expose this information to your attorney and to the insurance company
6. Why it is critically vital to seek medical care immediately after an accident
7. The names of the 4 most popular insurance claim software platforms
8. The story behind Colussus, the industry giant used by most insurance companies reviewing bodily injury claims
9. What specific information these computer programs are looking for
10. The truth behind the claims adjustor's training on these software platforms
11. What you, your lawyer and your doctor need to know about these programs
12. The exact information your claims adjustor needs to know in order to properly import a claim into the software
13. Why tuning is important to your claim
14. The real reason that insurance companies spend BIG dollars on these programs
15. Why insurance companies want to avoid a jury trial at all costs
16. The true qualities you need to look for in a personal injury attorney and legal team
17. What you need to ask your legal team about the software, and what they should know about it going into your case
18. And so much more…
My 4-part series truly gives you everything you need to know about how to handle your California accident and personal injury case; and is delivered as a multimedia, digital course designed to help you understand the challenges and opportunities right in front of you and then take the necessary immediate actions to put you in the best possible legal and medical position to get the settlement amount you deserve.
When you take action today, you will have instant digital access to:
• 4 Interactive Videos that walk you through everything you need to know about these computer programs that you can watch online, or download and play on your iPad or other video player
• 4 MP3 files so you can learn this information on your iPod, in your car, at the gym, the office or anywhere else you listen to audio files
• A complete, transcribed eBook so you can read along, take notes and take action when going through the materials
• An action taking workbook so you not only learn this valuable information, but you also take action to get the results that you desire
The entire "Maximize Your Case Claim Package" is sent to you via a transcribed Ebook, and is FREE, just by simply filling out the form below, if you are a resident of California, or have been injured in a California accident. As soon as you hit submit you will instantly be able to learn the inside secrets of the insurance industry. If you want a FREE copy of the the Action Guide and 4 interactive Videos, simply click here on the Action Guide to get those powerful pieces of information for FREE too.
I trust you can see how committed we are to helping you in your California injury case and getting you back on the road to recovery and enjoying a healthy lifestyle. Battling the insurance companies is not the number one thing on most family's recreation lists and we want to help make sure the process is pleasant for you in order to get the payout you deserve. The techniques I am explaining in this course will undoubtedly ensure that you have everything you need to win your claim and settlement.
Let me be your legal guide in helping you in get your life back together after an accident. Simply fill in the form below for your FREE transcribed eBook, and go through the videos, audios and Action Guide and let's get your life back on track!